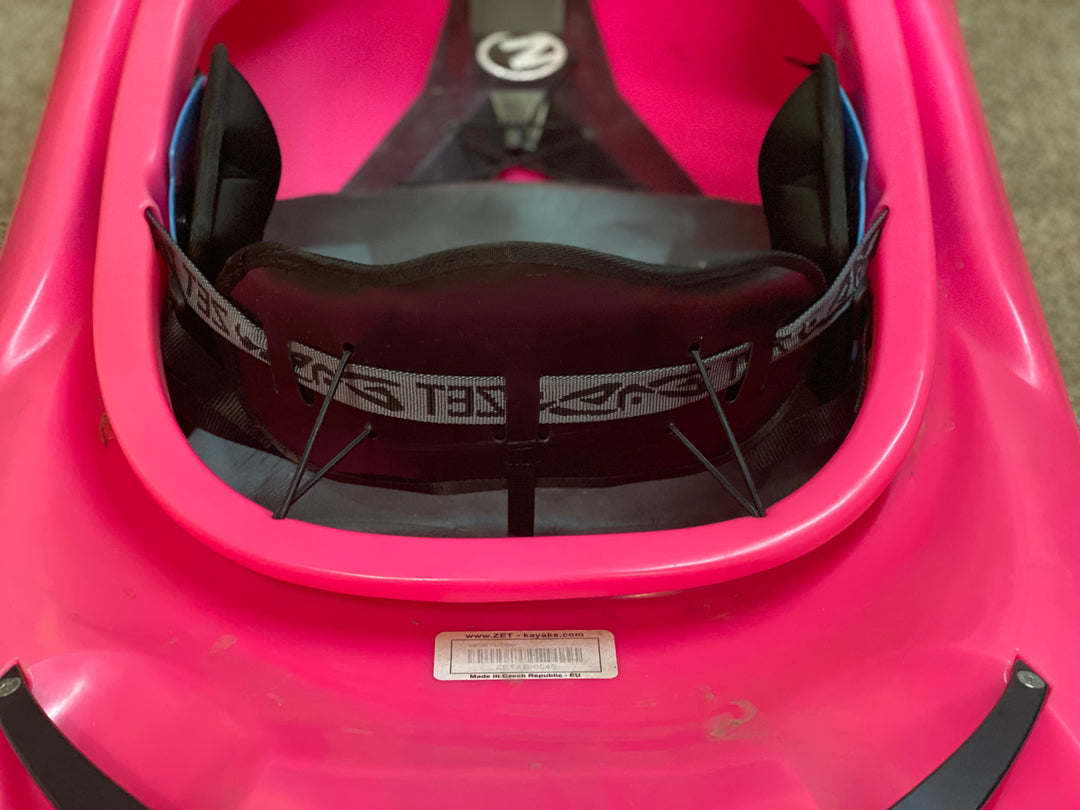 Back-band webbing with ladders for ratchet
In stock, ready to ship

Inventory on the way
Shipping Options
We have multiple distribution centers set up in the USA in Boise ID, Asheville NC, and Syracuse NY. Boats can be picked up from our distribution centers free of charge.  In Asheville it can take up to 48 hours for pickup arrangements to be scheduled.  We do our best to get you your boat as quickly as possible, but some flexibility is required.  Boats can also be picked up at Clackamas River Outfitters in Estacada OR ($100 freight fee applies).
If you are unable to pick up your boat, freight shipping from the YRC terminal to the YRC terminal is available. Freight shipping takes 2-7 days, and your boat must be picked up at the YRC terminal nearest you. The costs of this shipping is $200, but if shipping multiple boats discounts are available.

Our favorite shipping method is roof rack shipping! Roof rack shipping is when your boat gets loaded up on another paddler's roof rack headed to your area from one of the distribution centers. Transportation on the roof rack is free, but we ask that you "tip" your driver $50 to help cover their gas money.
And if your ever headed home from the Payette River and want to make some extra gas money, let us know! We are always looking for roof rack space! Shoot us a message and we can see if we have any boats heading that direction.